Staff Directory
Dr Tom Whelan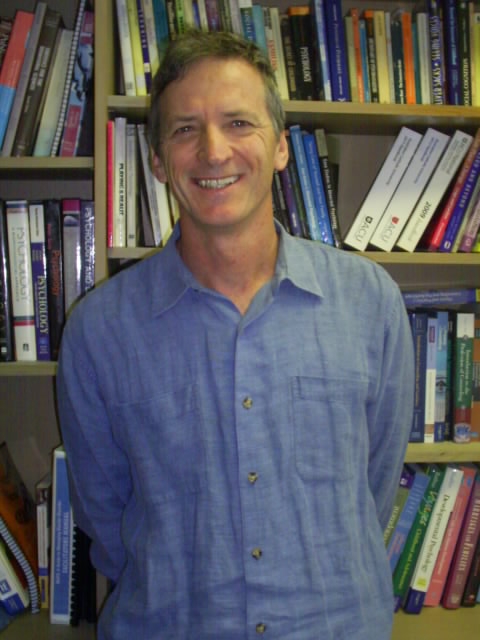 Deputy Head, School of Behavioural and Health Sciences VIC/Melb
Phone

Fax

+613 9953 3205

Organisational Area

Faculty of Health Sciences

Department

National School of Behavioural and Health Sciences

Location

Melbourne
Building 403 - The Daniel Mannix Building (8-14 Brunswick Street, Fitzroy VIC 3065)-Level 5-Room 403.5.37
Tom Whelan (PhD) is a Senior Lecturer in the School of Psychology at ACU. He is the National Course Director for Counselling, overseeing both the undergraduate and graduate programs. He has taught for over 20 years at university and currently teaches in Developmental Psychology, Abnormal Psychology and Counselling. Tom has published widely in academic journals, text books and the popular press. In addition, he has broad counselling experience having worked in a university counselling service and a variety of hospital settings. His current field of research involves the relationship between emotions, parenting and mental health. He has specific interests in the role of crying across the lifespan and parent wellbeing during early childhood.
Journals (last 5 years)
Pilkington, P.D., Whelan, T.A., & Milne, L.C. (in press).Maternal crying and postnatal distress: The moderating role of partner support. Journal of Reproductive and Infant Psychology
McGeorge, K., Milne, L., Cotton, L., & Whelan, T. (in press). Effects of infant and maternal sensory processing on infant fussing, crying and sleep. Infant Mental Health Journal
Pilkington, P.D., Milne, L.C., Cairns, K.E., Lewis, J., & Whelan, T.A. (in press). Modifiable partner factors associated with perinatal depression and anxiety: A systematic review and meta-analysis. Journal of Affective Disorders
Pilkington, P., Whelan, T., & Milne, L. (in press) Preventing perinatal distress through partner support: A review of the literature. Clinical Psychologist.
Mathew, J., Dunning, C., Coats, C., & Whelan, T. (2014). The mediating influence of hope on multidimensional perfectionism and depression. Personality and Individual Differences, 70, 66-71.
O'Sullivan, J., & Whelan, T.A. (2011). Adversarial growth in telephone counsellors: Psychological and environmental influences. British Journal of Guidance & Counselling, 39, 1-17.
Page last updated: 2018-01-22
Short url: https://www.acu.edu.au/1273347
Page last updated: 2017-05-31
Short url: https://www.acu.edu.au/1273347