Staff Directory
Dr Stephen Fisher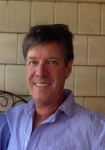 Lecturer (Public Health)
Phone

Organisational Area

Faculty of Health Sciences

Department

School of Behavioural and Health Sciences (VIC)

Location

Melbourne
Building 403 - The Daniel Mannix Building (8-14 Brunswick Street, Fitzroy VIC 3065)-Level 2-Room 403.2.08
Working for gender equality with men in the Pacific Islands.
Member of Public Health Association of Australia and the following associated fora: Political economy of health, ecology and environment, women's health.
Member of Bicycle Network
Member of CERES community environment park
Member of Moreland Greens
Member of Amnesty International
Member of AIDWATCH.
Member White Ribbon Australia policy and research committee
Page last updated: 2018-01-22
Short url: https://www.acu.edu.au/1273347
Page last updated: 2017-05-31
Short url: https://www.acu.edu.au/1273347