Staff Directory
Professor Meg Stuart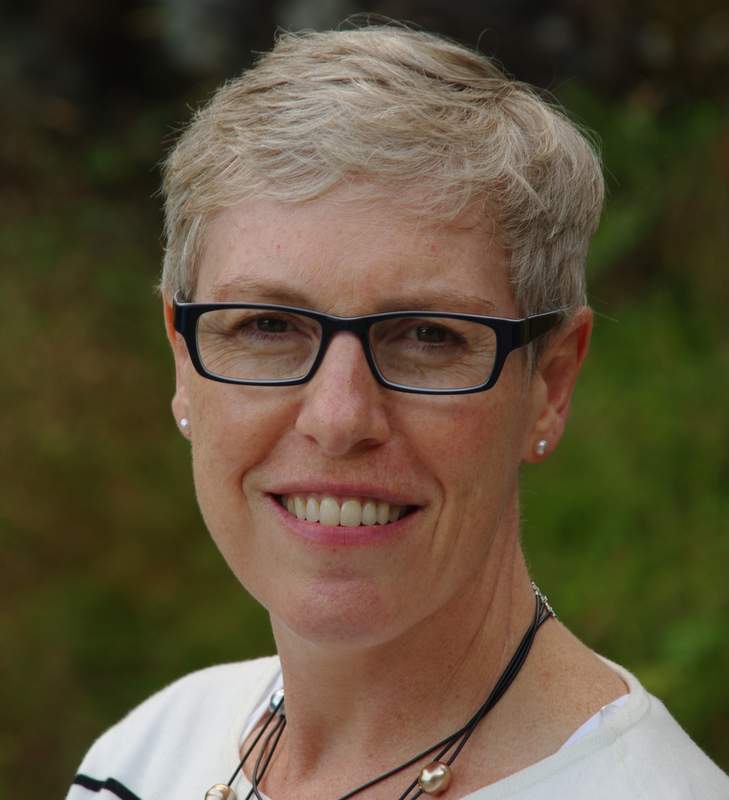 Director (Learning and Teaching Centre)
Phone

Organisational Area

Learning and Teaching Centre

Department

Learning and Teaching Centre

Location

North Sydney
Building 532 - Tenison Woods House (8-20 Napier Street, North Sydney NSW 2060)-Level 17-Room 532.17.06
I commenced my academic career at Cumberland College of Health Sciences, now the University of Sydney, in 1986, teaching pre-clinical sciences to a broad range of undergraduate and postgraduate health science students. The majority of my teaching load has been in functional musculoskeletal anatomy and neuroscience.
In 2006 I moved from academia to a management role at the National Prescribing Service (NPS) where I oversaw the development and implementation of resources designed to facilitate skills in quality use of medicines and good prescribing. At NPS, I managed a team of educational designers and training professionals and was a member of the organisation's Senior Management Group.
In 2009 I joined ACU in the newly established School of Physiotherapy. I moved to the School of Science as it was established in January, 2014 and then to the School of Nursing, Midwifery and Paramedicine in 2018. In 2019 I joined the Learning and Teaching Centre as Director.
My first qualification was in physiotherapy, I&nbsp&nbsppracticed in a large teaching hospital in Sydney's inner western suburbs. My post-graduate qualifications are in neurophysiology and in education. &nbsp
Qualifications
Bachelor of Applied Science (Physiotherapy)(Cumberland)
Master of Science (UNSW)
PhD (University of Sydney)
Graduate Certificate of Health Sciences (Education)(University of Sydney)
&nbsp
Stuart M., Butler J.E., Collins, D.F., Taylor J.L. and Gandevia S.C. (2002) The history of contraction of the wrist flexors can change cortical excitability. Journal of Physiology. 545, 3, 731 – 737.
Stuart M., Turman A.B., Shaw J.A., Walsh N. and Nguyen V. (2003) Effects of aging on vibration detection thresholds at various body regions. BMC Geriatrics. 3, (1), 1
Stuart, M. and Taylor, J.L (2005) Subthreshold transcranial magnetic stimulation during the long latency component of the cutaneomotor reflex. Experimental Brain Research, 170, (3), 285 – 294
Morley, J.W., Vickery, R.M., Stuart, M. and Turman, A.B (2007) Suppression of vibrotactile discrimination by transcranial magnetic stimulation of primary somatosensory cortex. European Journal of Neuroscience, 26, (4), 1007 – 1010
Buckley, T., Cashin, A., Stuart, M., Browne, G. and Dunn, S. (2013) Nurse Practitioner Prescribing Practice in Australia: the most frequently prescribed medications. Journal of Clinical Nursing, 22, (13-14), 2053–2063
Bosnic-Anticevich, S.Z., Stuart, M., Mackson, J., Sainsbury, E., Armour, C., Mavritsakis, S., Mendrela, G., Travers-Mason, P., and Williamson, M. (2014) Development and evaluation of an innovative model of inter-professional education focussed on asthma mediation use. BMC Medical Education, 14, 72
Buckley, T., Stasa, H., Cashin, A., Stuart, M., and Dunn, S. (2015) Sources of information used to support quality use of medicine: findings from a national survey of Nurse Practitioners in Australia. Journal of the American Association of Nurse Practitioners. 27, 87 - 94
Page last updated: 2018-01-22
Short url: https://www.acu.edu.au/1273347
Page last updated: 2017-05-31
Short url: https://www.acu.edu.au/1273347