Staff Directory
Dr Kerrie Basclain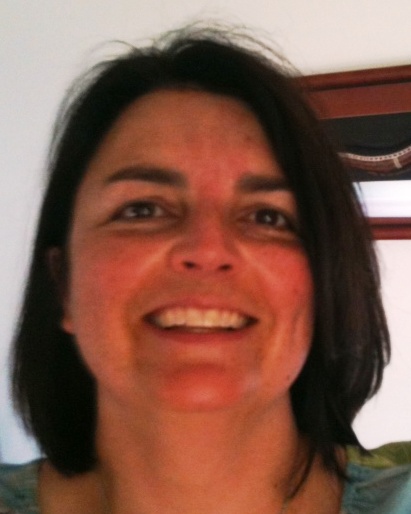 Lecturer (Exercise Science)
Organisational Area

Faculty of Health Sciences

Department

School of Behavioural and Health Sciences (NSW)

Location

Strathfield
Building 640 - Edward Clancy Building (167-169 Albert Road, Strathfield NSW 2135)-Level 1-Room 640.1.11
Have worked at ACU part time as the Industry/ Professional&nbspExperience Coordinator for the&nbspNSW School of Exercise Science since 2003.
Research career in molecular biology culminating in&nbspcompletion of&nbspa PhD entitled&nbsp &quotThe Molecular Mechanisms of Gastrointestinal Iron Absorption and Excretion&quot through the University of Western Australia in 1998.
&nbsp
PUBLICATIONS
Chong S, Taylor KA and Piper AA. Matrix attachment and DNA-protein interactions adjacent to an active X specific methylation site in intron 3 of the human HPRT gene. Biochimica et Biophysica Acta 1995; 1264:103-114.
Jeffrey GP, Basclain KA and Allen TL. Molecular regulation of transferrin receptor and ferritin expression in the rat gastrointestinal tract. Gastroenterology 1996;110:790-800.
Watkins DN, Peroni DJ, Basclain KA, Garlepp MJ and Thompson PJ. Expression and activity of nitric oxide synthases in human airway epithelium. American Journal of Respiratory Cell and Molecular Biology 1997; 16: 629-639
Basclain KA, Shilkin KB, Withers G, Reed WD, Jeffrey GP. Cellular expression and regulation of iron transport and storage proteins in genetic haemochromatosis. Journal of Gastroenterology and Hepatology 1998; 13:624-634.
Basclain KA, Jeffrey GP. Coincident increase in periportal expression of iron proteins in the iron loaded rat liver. Journal of Gastroenterology and Hepatology 1999; 14:659-668.
Jeffrey GP, Basclain K, Hajek J, Chakrabarti S, Adams PC. Alternate splicing produces a soluble form of the hereditary hemochromatosis protein Hfe. Blood Cells, Molecules, and Diseases 1999; 25:61-67.
Oates PS, Jeffrey GP, Basclain KA, Thomas C and Morgan EH. Iron excretion in iron-overloaded rats following the change from an iron-loaded to an iron-deficient diet. Journal of Gastroenterology and Hepatology 2000; 15: 665-674.
Australian Collaborative Education Network (ACEN)
Exercise and Sports Science Australia (ESSA) - Academic member
Page last updated: 2018-01-22
Short url: https://www.acu.edu.au/1273347
Page last updated: 2017-05-31
Short url: https://www.acu.edu.au/1273347